Emu4iOS is the original Cydia alternative, the first to be released, and still the most downloaded installer today. It offers one of the biggest choices of unofficial content anywhere, with thousands of tweaks, modified games and tweaked apps to choose from. Cydia is not required to use the installer and it is completely free to download, as is all the content. Update: Recenetly there has been a new release of an app installer called Emus4U that replaces the Emu4iOS app and has a better app and games collection than its predecessor. Give it a try.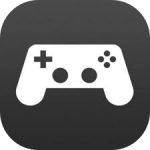 The bad news is, we don't know when, or even if, the situation with jailbreaks will change but there is some good news, Emu4iOS is a great alternative for downloading emulators.  Emu4iOS is safe to use, requires no jailbreak and contains some of the best emulators around, along with some apps that were only available in Cydia, including:
However, don't jump to download Emu4iOS just yet; you do need to be aware of the following advice :
Emu4iOS cannot be downloaded via the iOS app store. It is not the kind of app that Apple will allow so you will need to go through alternative methods to get it – it is safe to use though
If you already have a jailbreak, you will not be able to install Emu4iOS
It is a little on the limited side – only one emulator can be run at any one time so, if your games are spread across emulators, you need to delete the one you are using before you can install another one.
Supported Devices
Emu4iOS is kept up to date and will run on any of the following devices running any version of iOS 10:
iPhone 4s 5, 5C, 5S, 6, 6 Plus, 6S, 6S Plus, 7, 7 Plus
iPad 2, 3, 4
iPad Air, Air 2
iPad Mini 2, 3, 4
iPad Pro – 9.7" and 12.9" models
iPod Touch 5thand 6th generation
How to Install Emu4iOS
Let us know how you get on with Emu4iOS and what you think of it. If you can't get on with it or your favorite games are not available to follow our easy instructions to delete Emu4iOS. Follow us on Facebook and we'll keep you up to date with all the latest updates and news