vShare is one of the first iOS and Android app installer released to replace iPhone jailbreaking and Android rooting. Available completely free, vShare offers users a high choice of apps, games, tweaks and more, and it supports both iOS and the Android platform; keep reading for download details.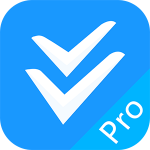 How to Download vShare:
Pick your platform and follow the steps:
Method 1: iOS Only
Open Safari browser and open the official

vShare Download

page

Tap the above download button

Tap on Install on the page to let the profile download

Tap Install Profile in Settings when it opens

Put in your passcode and Safari will open

Tap on Install>Install

When settings open, tap Install>Next>Done

Wait for the icon to load on your home screen – the installation is finished

Repeat these steps if the icon isn't there
You can also use your PC; click here for our vShare Helper guide
Method 2: Android
Open Settings>Security on your device

Find an enable Unknown Options – the .apk cannot be installed if you don't do this

Download the .apk from the download source above.

Look in Downloads, find the file and double-tap to install

Wait for the icon to load on your screen, and the installation is successful
How to Use :
This app installer is straightforward to use:
Tap on the app icon to open the installer

Tap on an app category

Browse the list or use the search box to find an app or game 

Tap your app or game, follow the in-app instructions to install and enjoy
App Features:
With a lot of apps and games on offer, the developers have sorted it into user-friendly categories: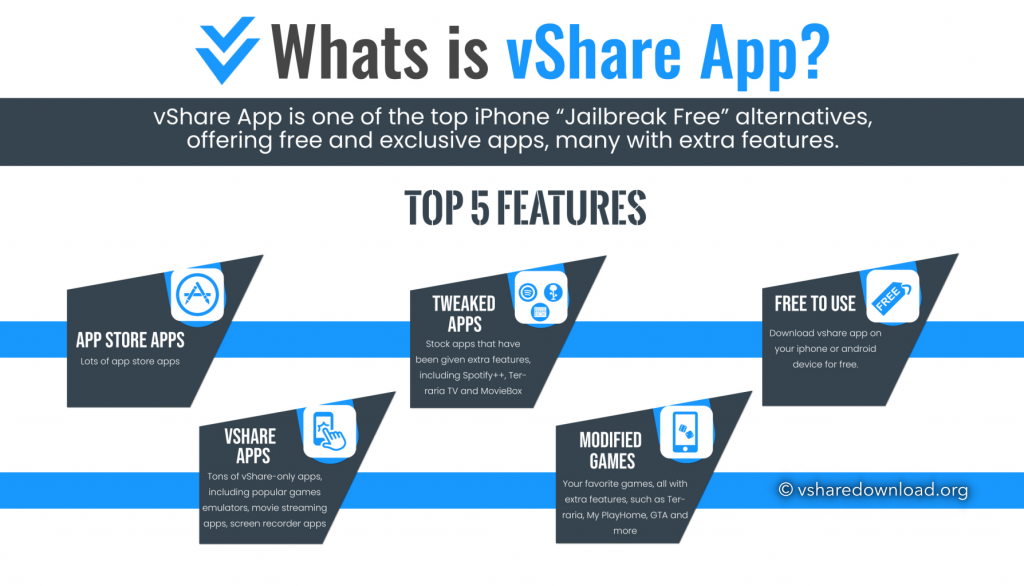 App Store Apps – iOS app store content, including premium apps
Exclusive – apps exclusive to vShare, including movie apps, screen recorders, and emulators
Tweaked Apps – stock apps with cool extra features
Modified Games – best-selling games with all in-app features unlocked and additional features
Frequently Asked Questions:
Some questions are asked quite a lot about vShare so here are the answers:
Why Use a PC?
Because it is far easier to install vShare using a PC and there is no flashback from downloaded apps
How Do I Download vShare Helper?
Open the official vShare website using your desktop browser. Download vShare Helper for Windows – no other platform is supported right now.
A Downloaded App Crashed, What Do I Do?
Go to vShare Settings and tap on Reauthorization. Follow the steps on the screen, and it will work. If not, delete the app and reinstall it.
The Install Button isn't Working:
If you don't see the Installation popup when you click on the Install button, keep trying. If it doesn't work after several attempts reboot your device and try again.
How Do I Trust an Enterprise App?
This is easy to do:
Open Settings>General

Go to Profiles and then the Enterprise section

Tap on the developer name and tap Trust

Tap Trust again and the app will work.
How Do I Allow Unknown Sources on my Android Device?
This is also very easy to do and must be done for any third-party app to work on your device.
Open Settings>Security

Find Unknown Sources and enable it by checking the box next to it
Given that vShare is free to use and doesn't need a jailbreak, you don't have a thing to lose by giving it a go. It offers so much content that all users will find something they want to download.
Still Got Problems?
Contact Developers on Facebook
Get more cool app recommendations and tips by following the developers on Facebook above.